"Greetings! I'm Studz, and welcome to my profile! I'm ranked #4 on this wiki at the time of writing, i'm a huge Nissan fan, my dream car is a Z32 300ZX/Fairlady Z, and i'm considering bringing back my Youtube. If you need wiki help, in-game help, or want to learn about cars, message me on my wall!"
Owned/Unowned cars in VS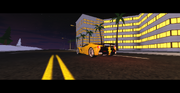 Stuff to learn
Categorized vehicles
Not going to put in the ingame names in due to the renames.
More to learn
Did you know, some exotics depreciate quickly, resulting in a low used price?

Example: 2009 Aston Martin V8 Vantage - $39,400
I bet you didn't know that the BMW M6 is a luxury GT with a V10, priced at $16,940!
Price at it's lowest, most cars starting at $18,860
You probably don't know that the Nissan GT-R R35 is at a lower level then the Nissan Skyline GT-R R34 is!

The R35 is a GT while the R34 is a supercar!
Only applies in-game, in real life, they are both GT cars and the R35 is slightly faster
The Nissan Skyline GT-R R34 has the most reliable engine of any car, including the Camry!
The world's ugliest car was built to be the world's safest car, but was beaten in 2016 with a concept from a small company.
The difference between a GT, a Supercar, a Hypercar, and a Megacar is more complicated then just names!

A GT is a luxury vehicle with slightly dialed down Supercar performance. Some examples of this include the 2018 Bentley Continental GT, the 2020 Nissan GT-R Nismo, and the 2010 Aston Martin V12 Vantage!

The very first GT car was the Alfa Romeo 6C Gran Turismo from 1929!

A Supercar is just as it says, a super car! They are normally very fast, exotic, and well designed. Some examples of this are the 2020 Chevrolet Corvette Z/28 C8, the 2019 McLaren 720S Spider, and the 2019 Lamborghini Aventador S!

The very first supercar was the Lamborghini Miura from 1968!

A Hypercar is essentially a super Supercar! The thing that separates it from supercars is generally the top speed it has, usually claiming around 250 MPH! Some examples of this is the McLaren F1, the Tesla Roadster, and the Bugatti Veyron.

The very first hypercar was the McLaren F1 from 1992!

A Megacar is at the very top of the performance spectrum, topping out with a minimum of 1,500 Hp! Some examples of this are the Koenigsegg One:1, the Lotus Evija, and the Bugatti Chiron SS 300+.

 The very first megacar was the Koenigsegg One:1 from 2015!
Community content is available under
CC-BY-SA
unless otherwise noted.